Improper use of antibiotics making them "ineffective"
---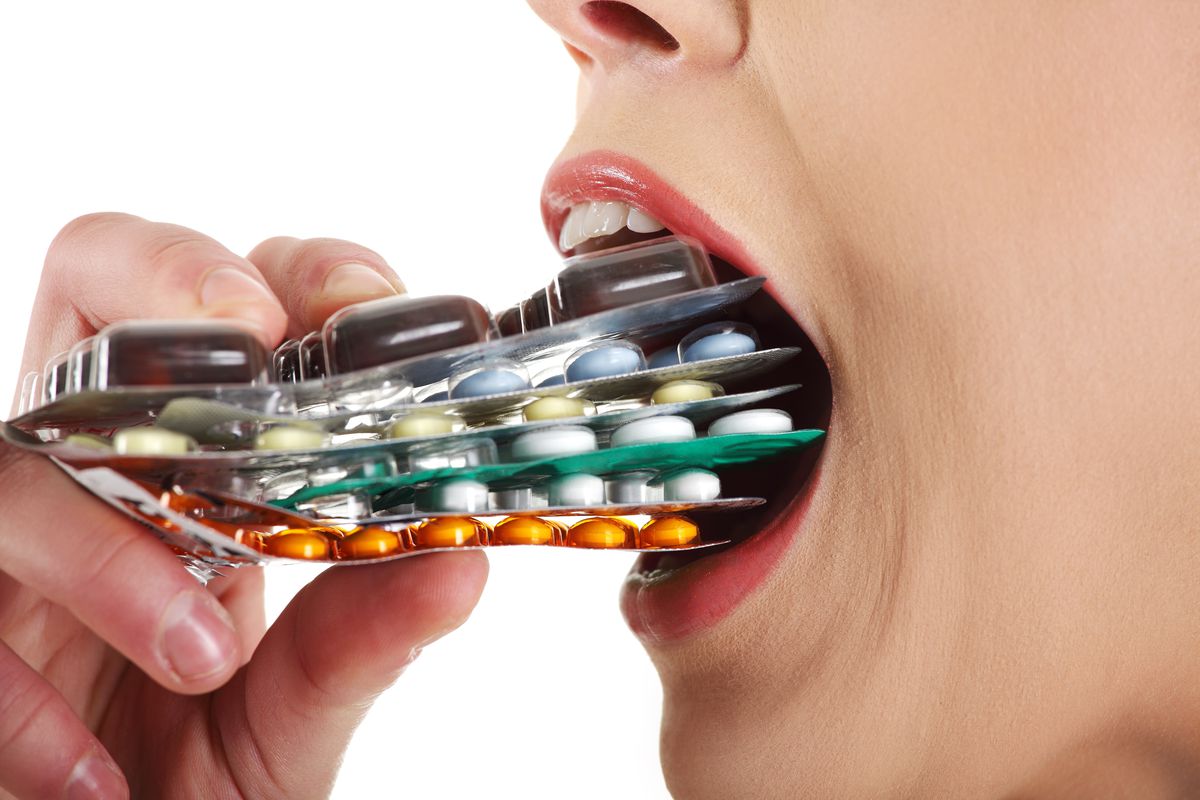 Kathmandu. An over increasing use of antibiotics is making them ineffective. Misuse of antibiotics has brought a serious challenge in public health. Intake of antibiotics without clinical and laboratory tests, not taking the full dose of antibiotics for a prescribed period of time, use of low quality antibiotics etc have made the antibiotics "ineffective."
The experts in the field have started expressing their concern on the consequences of haphazard consumption of antibiotics and its impact on public health, environment and animals.
Antimicrobial resistance or "antibiotic resistance" is one of the top 10 health threats in the world. Antimicrobial resistance (AMR) is responsible for the death of approximately 1 to 1.3 million people annually.
It is estimated that 10 million people will die by 2050 worldwide, causing an annual economic loss of 1.310 trillion Nepalese rupees if no action is taken to control it now.
It is also estimated that by 2030 a total of 24 million people will be pushed into extreme poverty because of antimicrobial resistance.
All stakeholders should work together to reduce antibiotic resistance.
Dr Kedar Karki writes, "Antibiotic resistance is on a rise. If ignored it will be harmful to the public. There is no doubt that these anti-inflammatory drugs have been increasing the infectious diseases of humans, animals and crops since decades. As the bacteria are evolving, they are becoming resistant to antibiotics. As such prophylactic treatment is becoming less effective."
Various problems in the treatment of infectious diseases have been seen when antibiotics stop working. Doctors say that antibiotics are used in treatment of bacterial infections. Antibiotics have stopped working because of their haphazard use. Dr Santosh Dulal says that the antibiotics have become ineffective.
There are different types of microorganisms in the world. They have been living for many years. Antibiotics are substances the bacteria produce to kill each other. But bacteria are trying to survive the antibiotic.
People take antibiotics for common health problems like fever, flu, cough, body ache without clinical and laboratory tests. However, due to antibiotic resistance, the germs which should be treated by antibiotics do not die, rather they weaken the ability of antibiotics. The germs survive and cause more diseases. As antibiotics have stopped working, it has harmed a large number of people across the world.
Dr Santosh Dulal says that when an antibiotic does not work and a patient dies due to simple wounds it is called antibiotic resistance.
According to the Oxford University Report 2022, antimicrobial resistance (AMR) was directly responsible for an estimated 1.27 million deaths worldwide in 2019 and was associated with an estimated 4.95 million deaths. It is estimated that 10 million people will die due to AMR by 2050 if no action is taken against its control now, says Dr Dulal.
According to Dr Dulal, the problem has emerged because the citizens buy medicines from pharmacies without going to the doctor. People who have not got the licence to sell medicine are also sitting in pharmacies and are distributing medicine in some places. When you have to give common medicines in the beginning and if you give a "second line or last resort" antibiotic with high dose the medicine will slowly stop working from the next time.
According to Dr Dulal use of low quality medicines, intake of incorrect and insufficient doses, carelessness of pharmacies, doctors writing prescriptions and recommending medicines without proper laboratory diagnosis, unsystematic storage and dumping of medicines have led to the problem of antibiotic resistance.
What should we do?
Dr Dulal says that we need to work from multiple perspectives. Climate change, rapidly changing microbes, emergence of new epidemics because of modification of microbes, disease outbreaks, lack of access to quality treatment, indiscriminate use of antibiotics or pesticides in food and animal production, hospital waste, and improper dumping of pollutants have increased the risk of antimicrobial resistance.
Water, land and forest are being subjected to widespread pressure. People's behaviour has also created a problem. Dr Dulal says that there should be a ban on the haphazard distribution of antibiotics.
Antibiotic resistance is a multidimensional problem. It requires an equal participation and commitment of the stakeholders working in the sector of human, animal, food and environment to solve this problem. As microorganisms are developing antimicrobial resistance, a preventive health approach must be adopted and implemented immediately.
All stakeholders working under one health policy must work together to eliminate or reduce antimicrobial resistance. All those related stakeholders should work hand in hand with multidimensional and multi-sectoral strategies to make people healthy and maintain healthy environment.
Changing microbes, same antibiotic
Officials say that new microbes have appeared but the antibiotics that have been used since ages are the same. Failure to discover new antibiotics is also a problem. When a patient does not take medicine for specified time, or stops medication fatal problems appear. Therefore, it is important to take medicines as per the doctor's advice.
According to the Ministry of Health and Population, lack of policies and regulations regarding proper and effective use of microbial, systemic challenges in the entire health system, structural and cultural reasons are some of the causes for a rise in antimicrobial resistance in the community.
Antimicrobials include antibiotics, antibacterial, antiparasitic, antiviral and antifungal drugs. Due to various reasons, the germs become stronger and the antimicrobial drugs stop working in the body. Antimicrobial resistance is the condition where the germs cannot be overcome by the drugs.
According to a report published by the World Bank in 2017, by the year 2030, due to antimicrobial resistance, the world may have to suffer an annual economic loss of one trillion US dollars. The prevalence of antimicrobial resistance is highest in low- and middle-income countries and Nepal is one of them.
Dr Santosh Dulal says that the challenge of antimicrobial resistance in the community is increasing due to the lack of rules and regulations and policies on proper and effective use of antimicrobials.
According to the Ministry of Health and Population, antimicrobial resistance has emerged as a public health challenge in Nepal. Dr Madan Upadhyay, head of the Quality Measurement and Monitoring Division, says that the government has been making policies and implementing them for the prevention and control of haphazard use of antibiotics.
Adding he said, "The National Health Policy 2019 has defined antimicrobial resistance as a public health challenge and also pointed out the need for a National Action Plan for its effective control and prevention."
According to Dr Dulal, there is an urgent need to change the way antimicrobials are prescribed and used in human health, food and animal (fish, chicken, meat) production.
Even if new drugs are developed, without behavioural changes, antimicrobial resistance will remain a major threat, he added.
क्याटेगोरी :
English
---
तपाईको प्रतिक्रिया दिनुहोस
---