Dr. Roshan Pokharel elected to president of CCM, illegal participant in the vote
---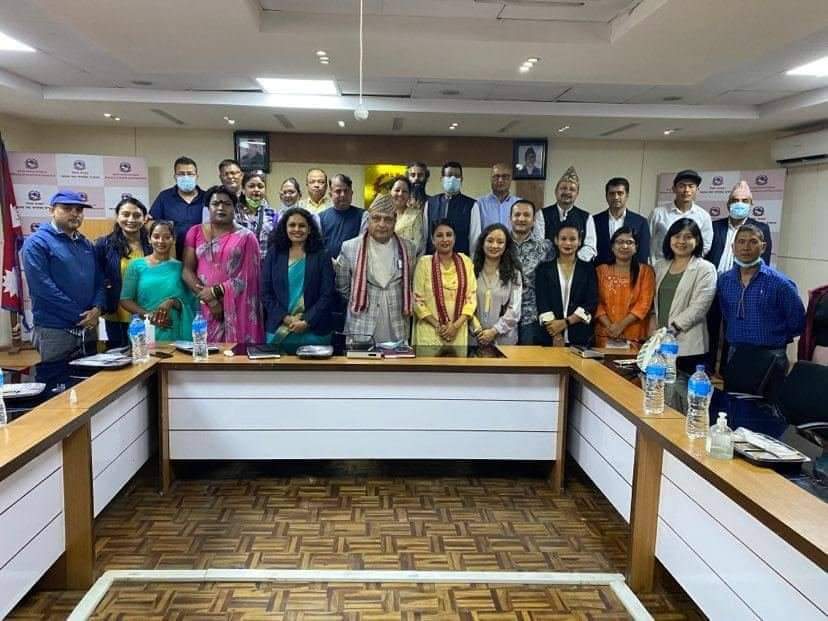 A new working committee of the plant Country Coordinating Mechanism (CCM) in Nepal, which looks at global fund, has been selected. In elections held Sunday in the Ministry of Health and Population, Dr. Roshan Pokharel has been elected president of CCM. The election of CCM takes holds every two-to-two year.
Diksha Remal has been elected to vice president of CCM. She is represented by HIV infection from Chitawn. Another Sanjay Sharma was also up in a similar vice president. There was a vote on the vice president. Remal did not bring 12 votes, while 5 votes were brought by Sharma. The 17-member new Working Committee was already under way.
Ministry of Health and Population from the government sector, "The number of people in the country has Dr. Pokharel has been elected unopposed to the new chairman. On behalf of a similar civil society, Rimal was elected vice president of CCM.
Elections that took place after a long time have also been deemed illegal. In the election of CCM, Dr. Sangita Mishra has joined. Dr. Mishra is currently a 12-level chief expert. But, in CCM rules, there is a provision for the General Assembly to be a key member. The Coordination General Chief is an 11-level employee.
The question of why the health secretary himself allowed an illegal person to vote in the election as president has been raised publicly. The secretary is being debated – even on the small tin – because he is not a consultant to the secretary. Health Secretary Dr. Pokharael appears to have to make his team tight and effective.
Even other members of the election, Dr. Mishra had said the rules would not allow him to vote. However, a prominent special person has voted in the election as the head of the General Assembly, or 11th – level employee.
क्याटेगोरी :
English
ट्याग :
#Country Coordinating Mechanism (CCM)
,
#Dr. Roshan Pokharael
,
#Ministry of Health and Population
---
तपाईको प्रतिक्रिया दिनुहोस
---