Suspicious Role of WHO Communication Consultant Sunoor Verma
Preparing Battalion by offering jobs to the close ones of the government employees and leaders :
---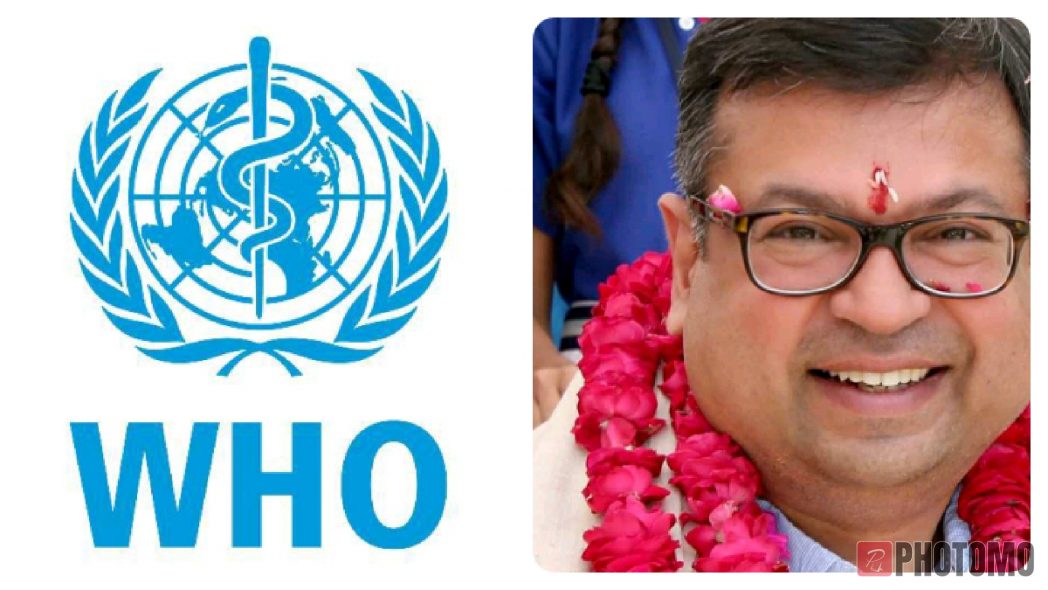 Kathmandu. The role of an Indian national sent by the World Health Organization (WHO) to work as a communications consultant for the epidemic has been questioned. Sunoor Verma, a WHO communication consultant who came to Nepal a year ago, has not worked in the field of epidemics in Nepal. He has been found operating suspicious activities in Nepal.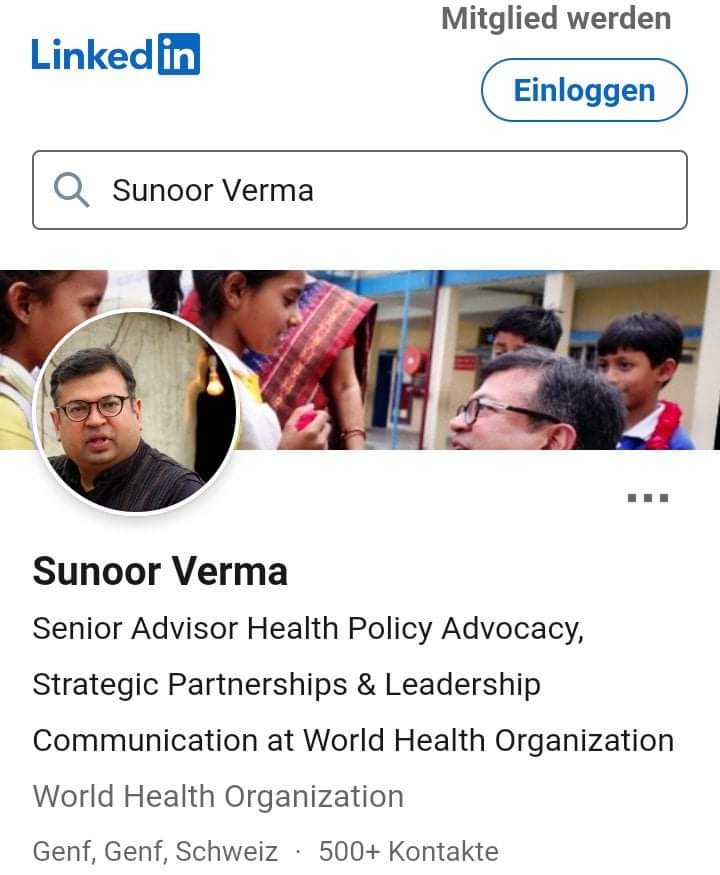 Even the Ministry of Health and Population is skeptical of his role. The ministry has no information about Verma's activities in Nepal. Instead, he is preparing a large battalion of staff. According to the sources working at World Health Organization; the role, duties and rights of the battalion prepared by him are suspicious.
Head of the Policy Planning Division of the Ministry, Dr. Gunaraj Lohani says he is unaware of his role. Verma, who has to work in coordination with the International Coordination Division of the Ministry of Health and Population, has not coordinated with anyone.
'Verma has been seen in some past meetings', Dr. Lohani said, "I don't know what he is doing now. I have no information regarding his recent activities and therefore can't tell anything about it."
According to sources, Verma has done nothing but employ relatives of leaders and government employees at the WHO. According to his colleagues, Verma has been trying to offer lucrative jobs to the close ones of high-rank government officials and leaders to strengthen ties with them.
Verma, who came to Nepal in the role of disseminating information about the epidemic in remote villages, has started offering jobs to the close ones of many leaders and government employees with a motive to extract confidential information from Nepal by improving and expanding relations.
Health ministry officials say Verma, who has only the right to look after communications, has now influence over the heads of most of the important government offices. The role once fulfilled by Nepalese officials has now been handed over to Sunoor Verma. His main purpose is to strengthen relations with India rather than the work for the WHO, "he said.
In the meantime, he has employed the close ones of many leaders, including the daughter of the sitting President, according to WHO sources. According to the sources working at the Ministry of Health, the problem arose when the Ministry of Health did not take care of the health sector coordination program itself.
According to WHO sources, Verma has hired Sudan Gyawali, a press adviser to the former foreign minister Pradip Gyawali, at WHO. President Bidhyadevi Bhandari's daughter Nishakusum Bhandari and even the press advisor have been given jobs in the WHO.
Abhishek Yadav, the husband of Nishakushum, the youngest daughter of President Vidyadevi Bhandari, is said to be the commission agent of 4 million doses of Verosel vaccine purchased from China. There is talk that Nisha and Verma are also involved in this.
Verma, who is accused of managing information for the Indian embassy, has also offered jobs to Suvekshya Tiwari, the daughter of Dr. Suresh Tiwari, the member of health insurance board and INGO Mafia of health sector; and Dipendra Khatiwada, son of the former Finance Minister Yuvaraj Khatiwada at WHO.
According to government officials, Verma's activities have undermined the rules and regulations in Nepal. According to WHO officials, Verma has secretly hired many people without a distinct role and responsibility. They say, "Verma, who has come to work on the epidemic, has been living in Nepal and setting up a large battalion, by providing jobs to the relatives of the joint secretary and government employees. However, he has been boasting about his contribution in containing the pandemic."
What is the Verma's role?
Verma has come to Nepal to supervise communication management during the epidemic. He has been in Nepal for more than a year. He was supposed to work on awareness programs in the villages of Nepal regarding the pandemic.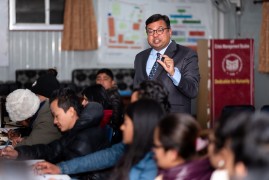 As the vaccination campaign against corona is being carried out, he should play an important role in studying the effects and effectiveness of the vaccination. WHO officials allege that he has not played any role in risk management. Officials understand that he has been avoiding working in the remote areas of Nepal because of his close ties with leaders and senior government officials. Many of the people he has employed are receiving their salaries while staying at home.
He is claiming to be spreading awareness to the parliamentarians, which seems quite unnecessary at the moment. Verma has kept many parliamentarians happy by secretly offering them envelopes with cash. He also allegedly takes care of the gadgets and equipment of the senior official at the ministry of health, like TV, telephone, photocopier, clock etc., which seems quite unusual for a WHO communication consultant.
Officials say that Verma has also forced Dr. Sameer Adhikari, the head of health Emergency Operation Center and Dr. Radhika Thapaliya, director of National Health Education Information Center to work under him, instead of coordinating with them. Officials have questioned what Verma has contributed to spreading public awareness in remote areas like Darchula and Dadeldhura. Officials have called for an immediate investigation into Nepal's WHO staff and their suspicious activities.
क्याटेगोरी :
English
---
तपाईको प्रतिक्रिया दिनुहोस
---